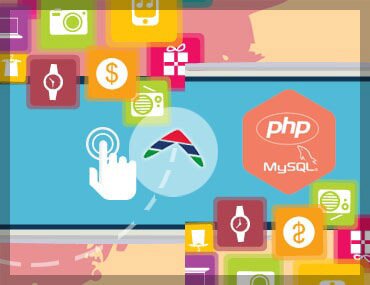 We convert your business idea/ requirement into web based software application and it become available to your various offices to difference levels of users. We place your database on cloud, therefore its reach become global. Using these applications you can monitoring effectively and also help you in decision making using its Management Information System. The application can also be available on Mobile App and may well integrate with SMS/ payment gateways. Here are few of our creative web based applications:
Street Vendor Management System
Narrative description of Project: Survey of street vendors across Rajasthan was digitized, biometric based card printing for street vendors. Web based interface for entry of survey data, capturing of image, thumb impression and other details.
Tube Well Management System
Narrative description of Project: Survey of tube-wells in Jaipur were digitized, GPS based location and images of tube-well data is captured for mapping on google map. Web based interface for maintaining annual repair & services data division wise for performance evaluation of tubewell.
Employee Management Services Portal
Narrative description of Project: Services portal for especially for government employees for maintaining services record, GPF/ SI pass book generation, loan and terminal benefits records. Leave, salary, income tax, increment etc. Digital library for sharing medical reports and other various documents.
Online Bus Reservation System
Narrative description of Project: Online bus reservation system for the network of offices, Web portal for public booking and integration with RedBus. SMS and Payment gateway, server management and other requisites for Ticket printing, reports and SMS alerts.
E-Agricultural Markets Solution
Narrative description of Project: E-Agricultural application is designed and developed especially for APMCs on open source platform. Software Application has provision to capture real time commodities auction details through android tablets/phones and stored on offline/ local and remote database for the APMC, that too without making much change in the existing system